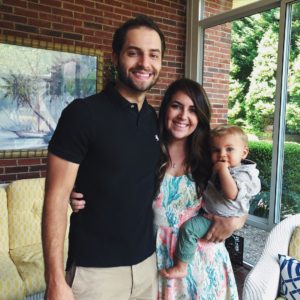 Hi – my name is Thomas Griffin, and I'm the founder of Clear Ministry. First, I want to thank you for your time. Of all the things you could be doing, you are here and I am grateful. I personally want to invite you to learn why Clear Ministry exists and how it impacts you, because…
What you do matters.
---
Our Beliefs
We believe that ministry leaders are capable of more than they realize.
We believe that clarity and direction are cultivated.
We believe that communication is vital to ministry growth.
We believe that human nature can be shaped by the gospel.
---
Our Mission
To equip leaders to navigate the realities of people in ministry.
---
Our Values
We rely on Jesus.
We make things simple.
We find clarity in the details.
We commit to excellence and integrity.
---
Our Story
I was sitting in the office of a CEO of a Fortune 100 company. The topic of discussion was organizational communication. As a new executive myself, I was struggling with the reality that my team was experiencing constant breakdowns in communication. People were frustrated, deadlines were getting missed, and everyone wanted to put blame on the other person.
As we sat at the conference table and talked, some wise words were shared with me that I will never forget.
"You have your mission and values written out. You are revamping your processes and are working on implementing them throughout your organization." The CEO went on, "But the key component you are missing is clarity. Clarity is the blood that gives life to it all."
That simple statement – clarity is the blood that gives life to it all – floored me. I had climbed my ladder tall only to find it was positioned on the wrong wall.
Our team was doing all the right things, but we lacked clarity on why each thing was important. And once that clarity was given, real change and growth began to happen.
As I reflected on this statement more, I realized this same pattern to be prevalent in ministry. A lack of clarity – either real or perceived – causes well meaning, born again believers to become frustrated, discouraged, demotivated and, at worst, disengaged altogether.
Gospel centered clarity became an idea of focus, and Clear Ministry was born.
---
About Thomas
We live in an age with an abundance of choices. Ministry leaders, more than ever before, must be wise about how they nurture and lead their people. In the midst of great noise, clarity is like an oasis in the desert.
God has been kind to myself and my family. Not only have I had the privilege of serving in many ministry roles over the past 12 years – youth intern, worship pastor, community group leader, greeter, youth leader, childcare worker (just to name a few) – but I've also had the privilege of founding and leading numerous successful software companies.
I currently serve as the CTO of Awesome Motive and the President of OptinMonster. Our portfolio of software products is installed on over 8 million websites, and we service over 100,000 customers across the globe – all with a team of around 50 people.
I tell all you of that to say this: I've learned a great number of things about leading, growing and managing organizations, and clarity has been the most beneficial of them all.
Functioning on all cylinders is not a pipe dream. It just requires gospel centered clarity, and I want to give you the information, resources and tools needed to get it.
Once clarity is evident in your organization, your ministry will thrive, your people will act upon the vision you've put forward and you will sleep better at night.
I think we can all agree that sleeping better at night is a rare gift when working in any ministry capacity. But just as rare is the leader who is clear about why their ministry exists and can communicate, coordinate and execute it effectively.
That leader is compelling. I want you to be that leader.
Thomas Griffin
Founder of Clear Ministry